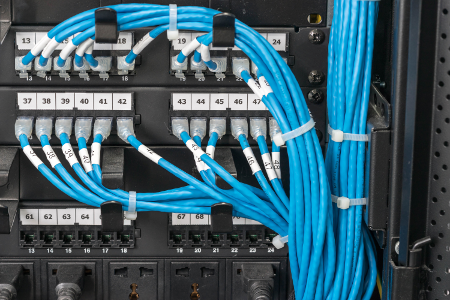 Wiring & Organization
November 14, 2016
Audio & Video
November 14, 2016
IT Services & Networking
Information Technology services and infrastructure can be difficult to procure and maintain when your expertise is in other areas. Bullet Security works with our vendors to provide highly available cloud services and IT infrastructure to your business so you can focus on your business and let us handle the rest.
EXPERT HELP
Bullet Security is ready to assist with any level of the "heavy lifting" associated with IT projects. Often we've seen that businesses have in-house staff that can manage their technical day-to-day tasks, but setting up a local server infrastructure with the associated wiring is a task that would stress even larger IT groups. Bullet Security is here to do the extra work when it's needed so your staff is not stressed and your daily operations are not impacted.
ANY TECHNOLOGY
We're disciplined in the areas of IT networking, distributed video & audio, home theater, PA systems, and other areas of the technology that make us experts in connecting your office with the technology you need. Video Conferencing systems, for example, take into account not only bandwidth throughput, but also the prioritization of video packets through QoS configuration, ensuring that your video communications take priority and remain crystal clear.
BIG-PICTURE SOLUTIONS
It's important to use the right technology for for every piece to operate harmoniously. The tools you use should not be a barrier for your employees or customers, but instead, should make things work more simply on the surface. Call us today to see what we can do for you.